EUPATI EXPERT PATIENT TRAINING COURSE COHORT 4 – Closed
Call for participants for Cohort 4 of the EUPATI Expert Patient Training Course is open now: 1 October 2019
Deadline for applications: 28 October 2019, 13:00 CET
Please don't wait for the last minute to fill in the on-line application form.
If you wish, complete the Word version first, and then
copy/paste into the application form.
You don't need to fill in the form in one go, you can re-enter the form as many times as you want (you will need to create a login and password). Once the form is submitted, it is final.
What is the course?
The EUPATI Training Course Patient Experts in Medicines Research & Development is an exciting and unique opportunity offering patient advocates expert-level training in medicines research and development, specifically tailored for them.
When you have completed this course, we hope you will have the knowledge to make a meaningful contribution to the medicines research and development process to provide better medicines to patients. You will also be able to generate a broader dialogue around future patient involvement in the medicines research and development process across Europe.
The course will be a mixture of online and face-to-face education modules over a 15 month period, containing the following modules:
Who should apply?
The EUPATI Patient Expert Training Course has been specifically designed to meet the needs of patients and patient advocates who have the motivation and skill-set to be able to learn and apply expert-level knowledge across the whole spectrum of the medicine research and development process.
You should apply if you meet all the following requirements:
Profile
Applicants must be either be a:

Employee or volunteer of a patient organisation
Patient with a chronic and/or lifelong illness/condition who is not affiliated with a patient organisation
Family member/carer (not affiliated with a patient organisation) of a patient with a chronic and/or lifelong illness/condition.

Please note the list is not in any order of importance.
Country of residence
Applications will be accepted from candidates living in the European Region according to the WHO definition, available here
Knowledge of medicines research and development and willingness to use the learning in practice
This course is designed for those who have a high level of interest in medicines' research and development and would like to further develop and use that knowledge.Because of this, the topics are complex and therefore the course content as well – it is preferable that applicants have at least a basic knowledge and understanding of medicines research and development processes.

This course is open to all eligible individuals who have a high level of interest in this area, regardless of their current level of knowledge and experience.

However if you do sign up for this course we expect you to commit yourself to applying the knowledge in practice by becoming actively involved in medicines' R&D after finishing the course.
Time Commitment
Applicants must be able to commit to:

a total of 250 hours at minimum to study the online lessons
actively participate in the online forum discussions during the entire duration of the course
attend the full programme of the two face-to-face training sessions, with each lasting 4 days. The dates of the two face-to-face events are 5-8 October 2020 and 29 March – 1 April 2021 .

Language
The online lessons and their online assessments will be available in English only.The two face-to-face sessions will require a high level of interaction and communication in English.

To successfully take part in this course, you, therefore, must have a working knowledge of the language at least an Upper Intermediate level (B2 of the Common European Framework of Reference for Languages), meaning:

"You can interact with a degree of fluency and spontaneity that makes regular interaction with native speakers quite possible without problems to understand each for either party. You can write clear, detailed text on a wide range of subjects".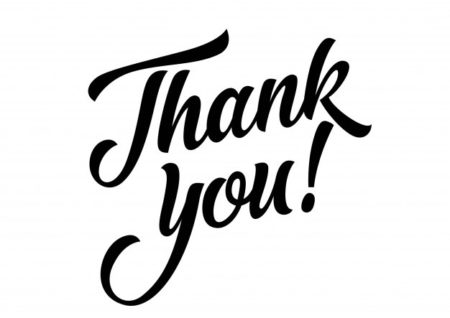 EUPATI is able to support the travel and accommodation costs for 15 participants on the patient expert training course thanks to the generosity of the following individuals who answered our fundraising call earlier this year.
Carol Hagan
Matthias Gottwald
Christian-C. Roth
Barbara Briggs
Ralf Schmiedel
Roz Schneider
Steven Bourke
Laura Kavanagh
Estelle Jobson
Kari Anne Fevang
Derick Mitchell
Camilla Habre
Natacha Vaz Liti
Angela Soltan
Ingrid Heyne
Wolf See
Joan Jordan
Matthew May
Inkatuuli Heikkinen
5 Anonymous donors you know who you are.
Patvocates donate a portion of their profits every year to support Patient Education at EUPATI and this money has been used to support people to attend the 4th Patient Expert Course.
DIA EMEA raised money at the DIA Europe conference in Vienna 2019 to support patient education.
The EUPATI course would not be possible without the support and commitment of the whole consortium.
Back to top