Next Training 2020: 28 May 2020 – registration now open!

ONLINE Training!
Try the advantages of the advanced online training methodology of EUPATI – video conferencing, whiteboards, breakout rooms and interactive discussions but no travel.
Price: €988 excl. VAT
Register: https://eupati-old.local/fundamentals/register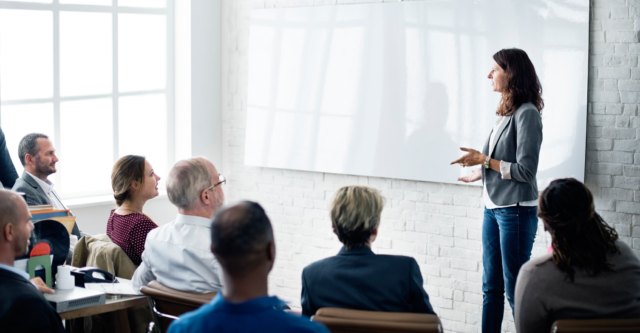 The European Patients' Academy on Therapeutic Innovation is the leading programme providing education and training to increase the capacity and capability of patient advocates to understand and contribute to medicines research and development, and to improve the availability of medical information for the health interested public.
Following the success in patient training, EUPATI is now providing education on patient engagement for all stakeholders, to ensure the acceleration of effective patient engagement in Europe.
This training on Patient Engagement is necessary to address the gap preventing effective patient engagement. There is no standardised training for professionals working in patient relations and engagement leading to too much on the job learning, diverse approaches and lack of knowledge transfer both institutional and experiential. Plus, this is compounded by a lack of continuous professional development (CPD) for professionals in this field in order to advance their careers and improve their work practices and processes. In addressing this EUPATI will ensure that in the future both patients and professionals have fruitful engagement that meets the expectations of all parties.
We believe that patient engagement does not only begin only with research, all EUPATI training is co-created and co-delivered with patient experts.
Agenda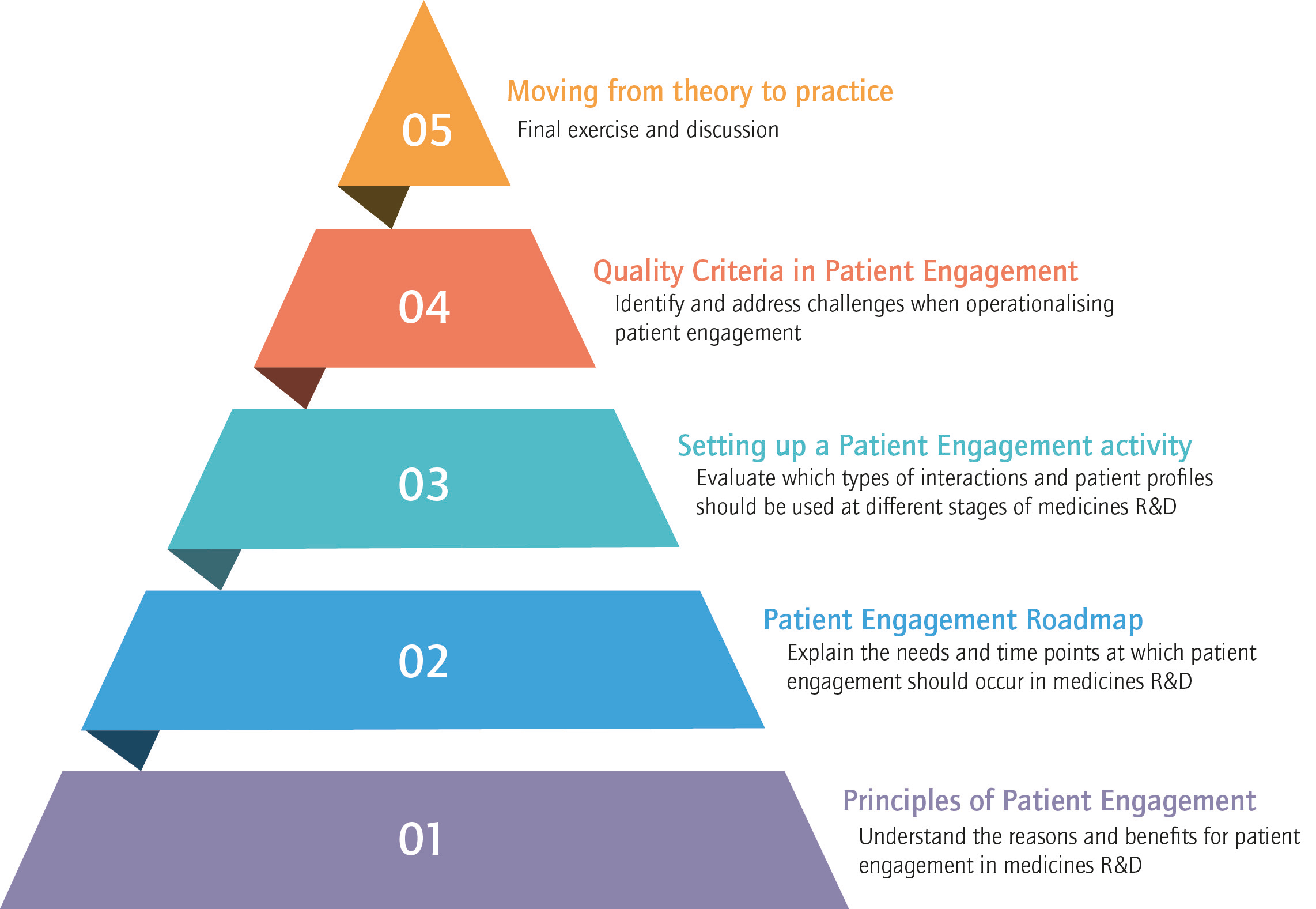 10:00-10:15
Opening and Welcome
House rules, logistics information, recap on the training objectives.
10:15-11:00
Objectives and basics – Why do we do patient involvement? Module 1 presentation: Why patient engagement? What is the historical background of patient involvement? A short introduction to EUPATI and patient education in Europe. The presentation is followed by a short discussion.
11:00 – 11:10
Short break
11:10 – 11:40 Presentation 11:40 – 12:00 Discussion
Module 2 presentation: Who is a patient? The term 'patient' is used to mean different things. The EUPATI guidance documents will be introduced and we will look at how they stratify different types of 'patient'.
12:00 – 12:10
Short break
12:10 – 12:40 Presentation 12:40 – 13:50 Discussion
Module 3 presentation: The roadmap of patient engagement

Current version of the roadmap in the presentation is matched to the milestones customarily used in industry to design R+D and clinical trials. The importance of early involvement is emphasised.

Second part of module 3: How to consult patients

Various traditional and novel research methods. CABs and other consultative bodies are explained and discussed.
13:50 – 14:30
Lunch break
14:30 – 15:20
Module 4 presentation: Practical principles and mechanisms for patient engagement The 5 C's of patient engagement are explained and discussed as the basic principles. The concept of reasonable agreements is introduced and discussed with some points on ethics and compensation.
15:20 – 16:20
Exercise – developing a draft patient engagement plan A short presentation is followed by a practical exercise about designing and planning a patient engagement activity. Three breakout groups discuss three case studies.
16:20 – 16:40
Discussion, Q+A Closing remarks, discussion, follow up
ADVANTAGES OF LEARNING WITH EUPATI
Co-created and co-delivered training by patients and pharmaceutical experts.
EUPATI is the most successful Patient-led European Public-Private Partnership.
Learn from Patient Experts with decades of collaboration experience.
Revenue generated from this training will be used to train the next generation of patient experts via our Social Enterprise model.
Problem-based learning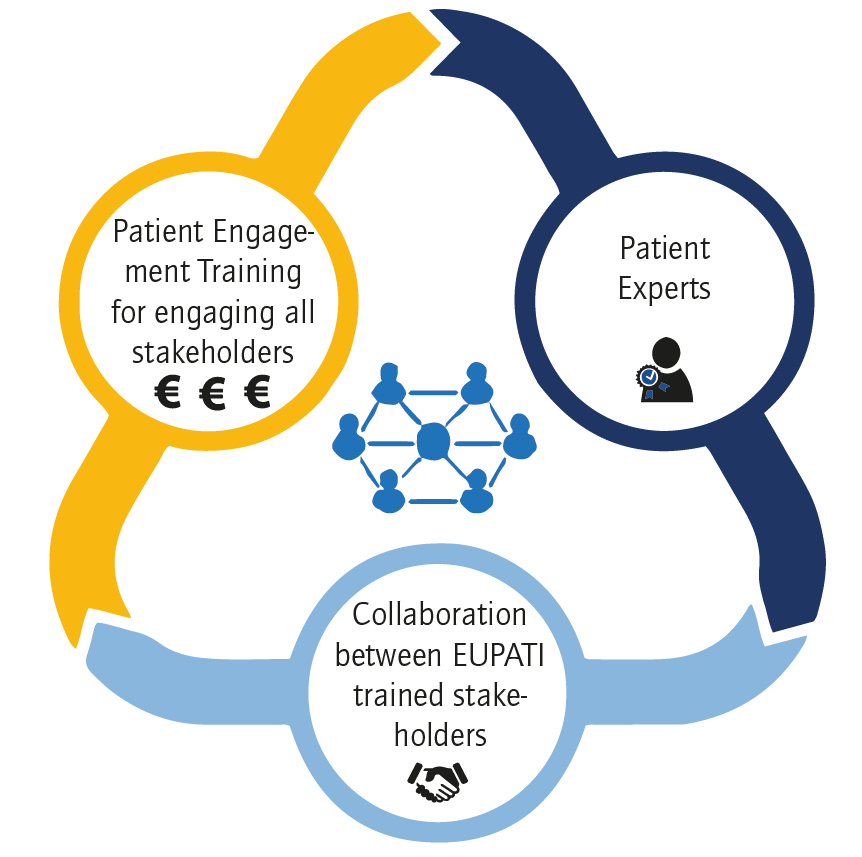 Back to top